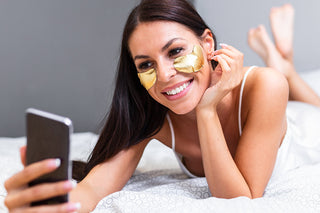 Let's Work Together!
At Evertone, our products are professionally formulated by women, for women, designed to help with everyday pain points like wrinkles, aging, acne, cellulite and stretch marks.
To join our Affiliate Community:
Click on the link below.
Sign up for Shopify Collabs. If you already have an account, sign in.
Answer a few questions. This will determine the best partnership for us.
Be on standby for our team to get back to you!

FREE Skincare products and devices for Content Creation
Unleash your creativity with an array of skincare and body care products. From specially formulated lotions to high-tech skincare devices, our range offers you the perfect canvas to create engaging content that resonates with your audience. With us, there are no boundaries to your content creation journey.

Monthly Virtual Group Meetings Hosted by Evertone
Join our vibrant community in monthly virtual gatherings hosted by Evertone. These sessions aren't just meetings; they're empowering experiences. Get insights on creating higher-performing content, learn valuable tips and tricks, and connect with fellow affiliates. Together, we'll elevate our content game and inspire each other to reach new heights.

Commissions Through Affiliate Code
Your influence deserves recognition. When you partner with us, you'll receive a unique affiliate code that opens the door to your earnings. Suggested monthly posts of: 4 tagged stories, 3 reels, or TikToks and watch your income grow! Together, we'll turn your content into a rewarding source of income.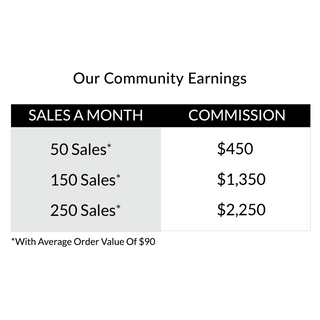 Join us today
Let's create amazing content, elevate our skills, and empower women everywhere to feel confident in their skin. Together, we'll make a difference!
Sophia K., Detroit, MI
Made $2,250 in commissions
in July 2023