Memorial Day Sale! 30% Off Sitewide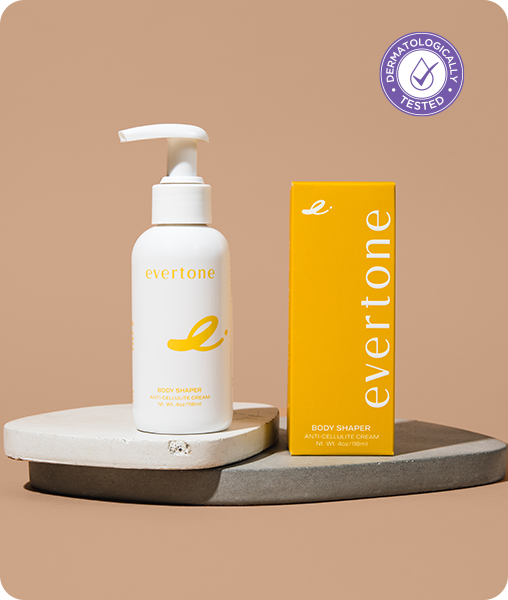 Anti Cellulite Cream
Body Shaper
EARLY ACCESS LABOR DAY SALE! 30% Off
A firming cellulite cream to keep skin plump, hydrated, and youthful. This anti-cellulite cream aids in increasing blood circulation, exfoliating toxic elements, reducing water retention, and spreading fat tissues.
Body Shaper Anti-Cellulite Cream is perfect for all skin types, including sensitive and acne-prone skin. It is perfect for loose and creped skin to tighten and firm.
Perfect For:

#Legs, #Thighs, #Butt, #Firming, #Toning, #Cellulite
✔️

VEGAN

✔️

CRUELTY FREE

✔️

PREGNANCY SAFE

✔️

BREASTFEEDING SAFE

✔️

MADE IN U.S.A


✔️

100 DAYS TRIAL
Increases cell turnover healing past scarring and renewing skin
Increases the lymphatic flow of the body and reduces the formation of cellulite
A form of collagen more easily absorbed into the epidermis, plumping the skin
Use tabs to highlight unique features,
sizing information,
or other sales information.
Plumps and hydrates the skin
Seals in moisture to give you firmer, healthier-looking skin
Boosts collagen, keeps skin tight and elastic
An antioxidant that reduces appearance of scars
How to use Anti-Cellulite Mask
Step 1: Apply a thick layer over clean skin focusing on areas with cellulite.
Step 2: Leave on for 15 minutes.
Step 3: Remove with damp soft cloth or sponge.
Step 4: Massage remaining masque into skin in circular motions, then rinse well with warm water. For best results, use 2-3 times a week.